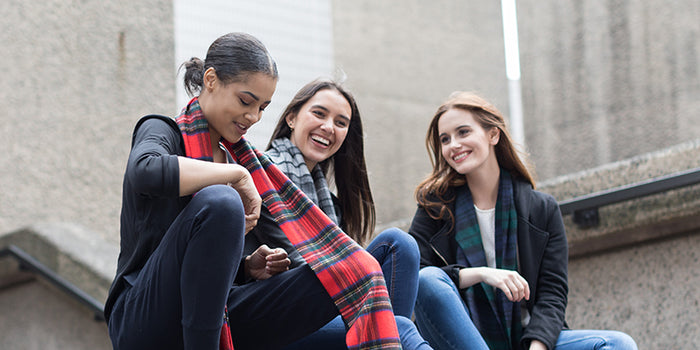 our vision for skaaf is to create something that has never been fully appreciated. the feeling of wearing a cherished scarf can set you up for the day, it can make you feel special.
we want to create a luxury item for people who value the small things in life, and the difference they can make.
throughout the launch of skaaf, our core belief has been that the last thing you put on in the morning, shouldn't be the last thing you think of.
by partnering with the world's leading manufacturer of cashmere scarves, in scotland - and combining 200 years of expert craftsmanship with a contemporary london design - we strive to create an item that you will enjoy wearing.  so you in fact, that you'll even look forward to the cold days.