in stock and ready for delivery
FREE SHIPPING WORLDWIDE
knitted cashmere scarf - large size to envelope you in its warmth.
designed to for winter: wrap up for reassurance, comfort and warmth.
larger sized, 200cm x 30 cm 
contemporary straight-edge fringeless finish
100% finest quality cashmere
knitted in harwick, scotland
available in the skaaf classic colour palette: colours black, red, blue, cream, denim & kelp green
warmth. recaptured.
perfect materials. perfect size.
200cm x 30cm

perfect materials. perfect size.

100% cashmere

luxuriously woven from the finest merino wool

6 colours

beautiful warmth: choose the colour that suits you
woven in elgin, scotland. finished with a modern clean edge. delicate touches, classic in style.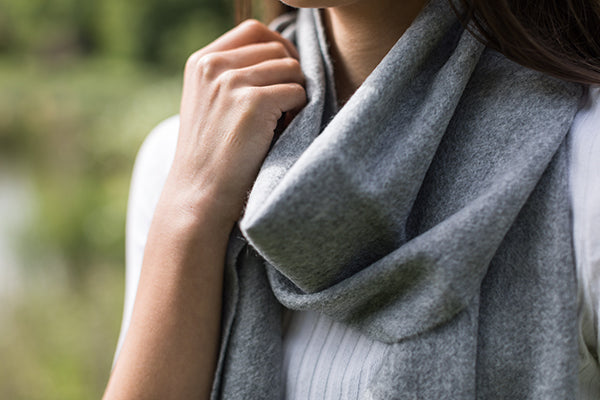 a new feeling of comfort
envelope yourself in the reassuring warmth of our scarf. soft, dependable and instantly soothing. wear it how you want it. you'll never look back.
skaaf on. wrap up.
the perfect companion to your life, to your busy day, to your relaxing evening.